$500 Cash back or 0.99% APR*?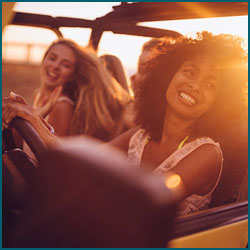 …Decisions, decisions. But, oh the savings and adventures that await!
Starting off the new year with an eye on better finances? Whether you want to refinance that high interest auto loan, or you want to apply for a new one, depend on us for the financing deal you need! New adventures and savings ahead. Quick. Easy application.
Before these unbelievable rates go up, REFINANCE, or buy new! Offering you choices of ways to save that best fit your needs. Reach out to any of our family friendly Excel loan representatives today.
Your choice:
Choose a new lower rate auto loan as low as 0.99% APR*
(based on 1.49% less 0.50%) for 60 months
OR
Get up to $500 cash back**
And enjoy rates as low as 1.75% APR* (based on 2.25% less 0.50%)
AND
You'll have NO PAYMENTS for 90 DAYS!!!
How's that for starting the new year off right? Just text APPLY to 770-441-9235 or click here now and fill out your application today.
*Annual percentage rate.
Does $200 deposited to your account interest you?
That's right! Refer a friend, or family member, and when they close their qualifying loan, if you have completed our online Refer-a-Friend form, THEY save big with our amazing limited time loan rates, and you receive $200 deposited right into your account. It is that easy.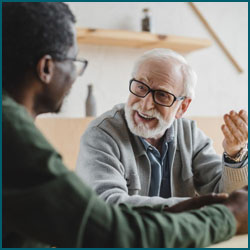 APPLY TODAY for one of three $1,000 EXCEL Scholarships!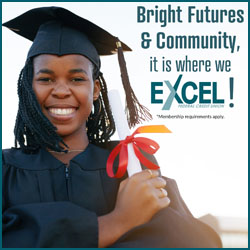 We're accepting scholarship applications NOW!
Bright Futures & Community are where we excel.
Scholarships will be awarded to graduating high school seniors who have displayed a consistent history of academic performance, community involvement and more. If you, or someone you know, meets the criteria, we invite applications now. Whether you are a student, grandparent, teacher, parent, neighbor or friend and know of a deserving student please refer them. They must be a member, or join the credit union in order to apply. And remember, joining is easy, and can be done in the branch, on the mobile app, or online.
Because Excel is committed to our community and fostering financial literacy and bright futures in the communities we serve, we hope to encourage students to excel in their futures.
We are inviting applicants to utilize their creativity and let us know more about them by submitting a 1 minute video answering this question:
What are your dreams of a better world and how will you contribute?
Through your video submissions, be thoughtful and creative. We look for those who demonstrate academic, extracurricular, philanthropic and community excellence. Applicants should include participation in these areas along with financial need in their application, with at least one reference from a teacher, coach, employer or other mentor when applying.
Please visit www.excelfcu.org/scholarship to find and complete the application. Applications will be accepted through May 16, 2022.

For more information, contact us at scholarshipscholar@excelfcu.org with SCHOLARSHIP written in the subject line. Videos may not exceed 50 MB and cannot be reused from previous submissions.
Terms and conditions apply, please see the application for full details.
Did the recent holiday season catch you off guard and cause you to rack up more debt than you wanted? There's a better way! You can start saving for the next holiday season now with a holiday club account.
Simply save a little at a time, all year long through payroll deduction, and when the 2022 holiday season rolls around, you'll be more than ready to tackle it.
For more information or to open your account today, call 770-441-9235, or click here.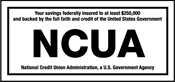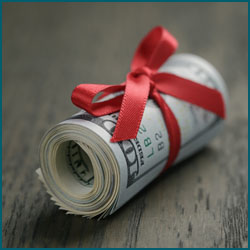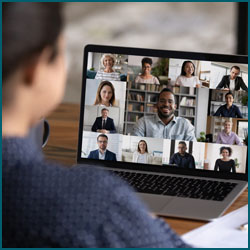 JOIN us for the 2022 Excel Annual Meeting … MARCH 17… at 4:30 p.m. via Zoom to learn how your credit union is progressing into the future and what strides we made in 2021.
The meeting should last approximately about a half hour. And remember … Zoom participating members will have the opportunity to have $$$ deposited into their account if they are one of the lucky winners of the random selection drawings for cash giveaways. Please look to your email for more information and the link to join the meeting.
Because we are using a webinar format, as attendees you will not have your camera or video turned on. Only Excel staff and board members will be on camera. Should you have any questions or comments, you can enter them in the Q&A or Chat portion in the webinar. We will be monitoring it during the meeting and bring questions to new business. We hope you'll be able to join us!
Free up funds for the New Year! Make 2022 the year for you.
Did you know you can borrow against the equity you've built up in your home and use for just about anything? Whether you're planning to renovate your home, pay off holiday debt or even take a milestone vacation this year, you can free up the funds you need with a home equity line of credit.
Tap into the funds repeatedly and pay back as you go (HELOC). You can even enjoy an all-time low fixed rate for the first two years AND
we will pay closing costs up to $1500!
Apply online or, text Apply to (770) 441-9235. Free up the funds for the life you want.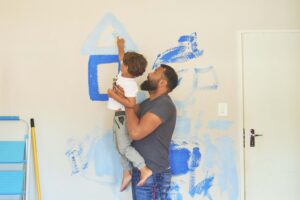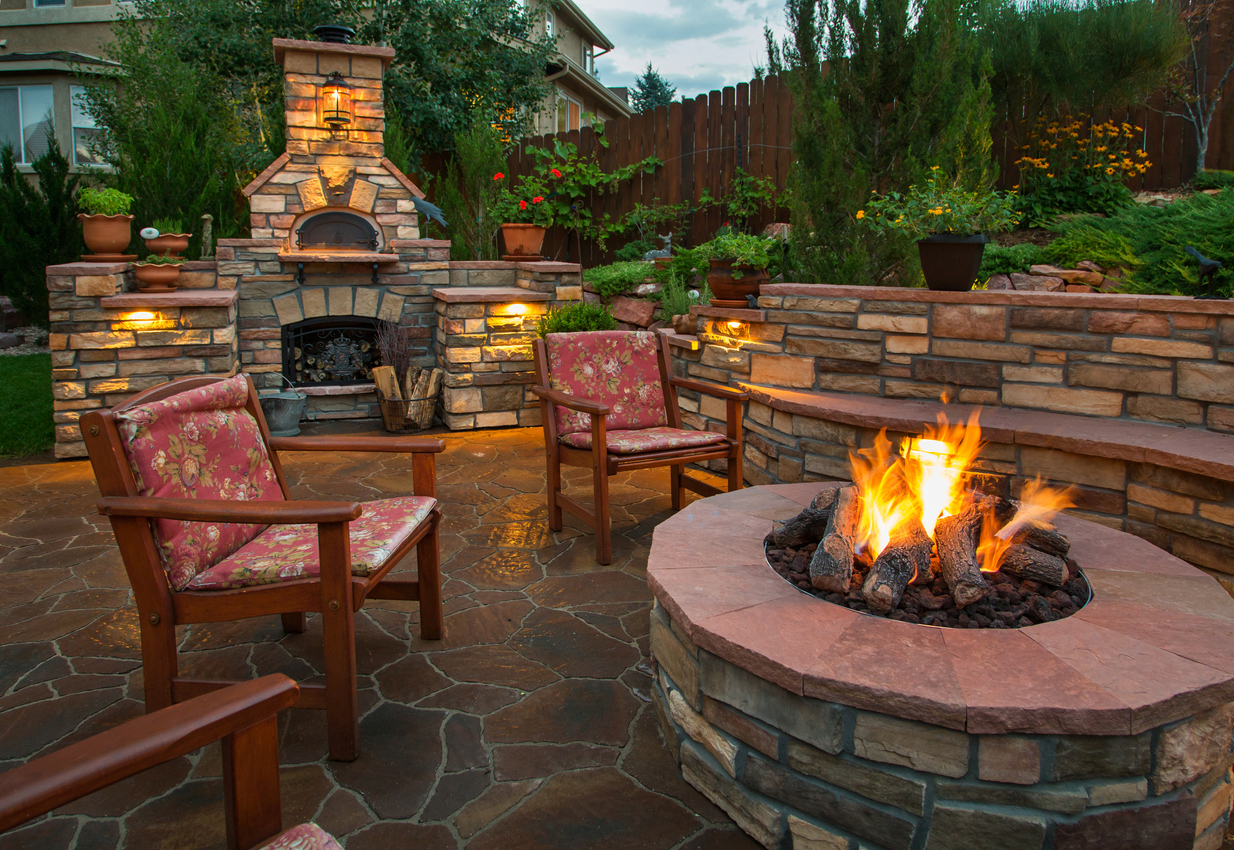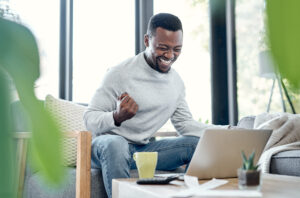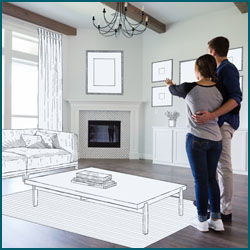 Keep your finances close!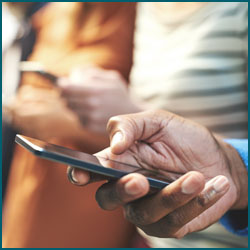 Keep your finances close at hand 24/7 by downloading our free mobile banking app on the App store or Google Play. You can stay connected to the credit union, and your financial accounts no matter where you go. You'll have full control in the palm of your hand! Free up your time and add convenience to your life.
We are here for you – our members!
Here are a few tips from us to you to help get a head start on tax preparation.
1. Contribute to your IRA – If you haven't already funded your retirement account for 2021, you have until the tax return filing due date to do so.
2. Make a last-minute estimated tax payment – If you didn't pay enough to the IRS during the year, you may have a big tax bill coming and might owe significant interest and penalties, too. According to IRS rules, you must pay 100% of last year's tax liability or 90% of this year's tax or you will owe an underpayment penalty.
3. Organize your records so you're ready – Use a checklist to help you gather all the tax documents you'll need to complete your tax return.
4. Find the right tax forms – View and download a large catalog of forms and publications at the Internal Revenue Service website or have them sent to you by mail
5. Itemize your tax deductions – It's easier to take the standard deduction, but you may save a bundle if you itemize, especially if you are self-employed, own a home or live in a high-tax area.
6. Don't shy away from a home office tax deduction – The eligibility rules for claiming a home office deduction have been loosened to allow more self-employed filers to claim this break.
7. Provide dependent taxpayer IDs on your tax return – Be sure to plug in Taxpayer Identification Numbers (usually SSNs) for your dependents on your return. Otherwise, the IRS will deny any dependent credits that you might be due, such as the Child Tax Credit.
8. File electronically & on time – Electronic filing is fast and works best if you expect a tax refund. If you can't finish your return on time, make sure you file Form 4868 by April 18, 2022.
For more tax time tips, visit TurboTax: https://intuit.me/3DPLL8e.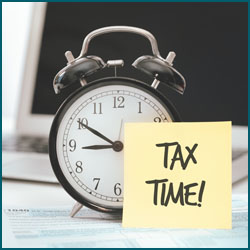 Congratulations Damacia Howard!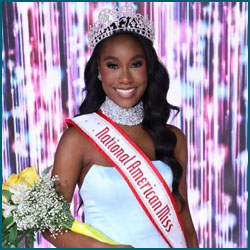 Congratulations to one of our outstanding members, and one of the winners of last year's scholarship, as THE 2021-2022 National American Miss Teen. You are amazing Damācia Howard.
This was a historical win, as Damācia is the first teen to win under the new I am Pageant Powerhouse! We love that you are an Excel member and representing our community in such an amazing way.
Now serving all who live, work or worship in Forsyth, Fulton, Gwinnett and Hall counties. We believe in community. We serve our members well. We are here for you. People helping people.
EXCEL…we've got you!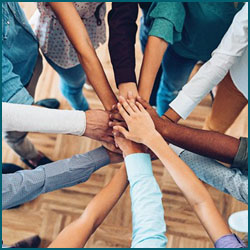 Don't forget about your credit union discounts!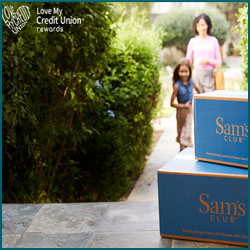 Credit union members can now save 40% off a 1-year membership at Sam's Club. Get what you need to make staying at home easier with brands you trust, and savings you can count on, so join Sam's Club today. www.lovemycreditunion.org
Stay connected, stay informed with texts.
Make sure you stay informed about everything happening at the credit union. From loan specials and upcoming events to new products and changes in service, you can learn it all first by opting into our texting service. We only send you text if you request us to.
Start now by texting APPLY to (770) 441-9235 and you'll immediately begin receiving notifications*. Text us today!
And, you may want to connect to our Facebook page, and stay subscribed to our emails for the most updated information. We are working to serve you.
*Message and data rates may apply. Enrollment not required. Cancel at anytime by texting "STOP" to any text.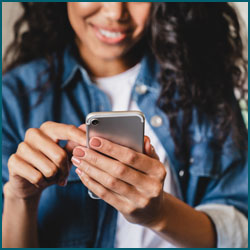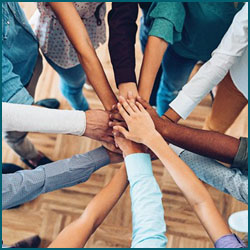 Martin Luther King, Jr. Day – January 17, 2022
Presidents' Day – February 21, 2022
Memorial Day – May 30, 2022
Juneteenth National Independence Day – June 20, 2022
Independence Day – July 4, 2022
Labor Day – September 5, 2022
Columbus Day – October 10, 2022
Veterans Day – November 11, 2022
Thanksgiving – November 24 – 25, 2022
Christmas – December 26, 2022
New Year – January 2, 2023