Excel Scholarship Program

Contact Us
Have a question or need assistance? Shoot us a text or give us a call!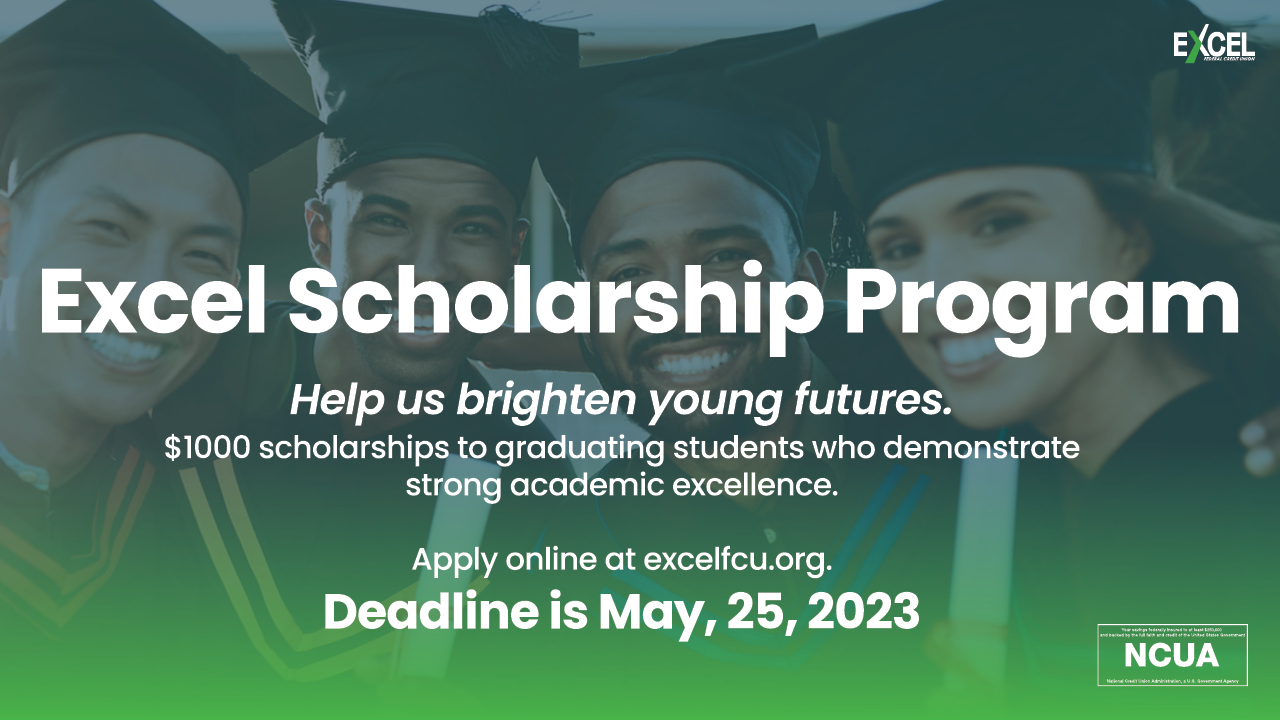 Excel Federal Credit Union is continually committed to the financial future of the youth of our community. Each year we proudly award three $1000 scholarships to graduating students who demonstrate strong academic, extracurricular, philanthropic, community dedicated and creative excellence. Our scholarship program and application offers opportunity to graduating seniors who will attend an accredited college in the Fall of 2023 to showcase their achievements.
We make the process easy with a one-minute video submission answering the question, "How will you make an impact on the world?"  The applicants' video submissions provide additional information for our independent panel of judges to consider in their evaluations, beyond the online application, referrals, etc. To qualify all parts of the application and membership application must be complete and submitted to https://www.excelfcu.org/scholarship-application, no later than  the deadline of May 25, 2023, at 12:00 p.m..  Previously submitted application videos will not be considered.
Help brighten the pathway for students in our community.  Whether it is your child.  Your grandchild.  A neighbor.  A friend.  Or a friend of a friend.  Help us spread the word and mentor future leaders.
Any questions you may have about the scholarship program can be directed to: scholarshipscholar@excelfcu.org.

Contact Us
Have a question or need assistance? Shoot us a text or give us a call!