Save the date for our upcoming Annual Meeting and plan to join us.
2021 Annual Meeting
Thursday, March 18, 2021
4:30 p.m. EST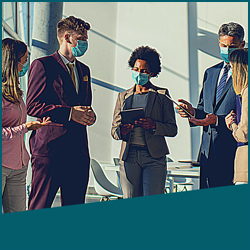 2021 College Scholarship Program
Excel Federal Credit Union is committed to the financial future of our younger members. We proudly offer three $1,000 scholarships to students demonstrating academic, extracurricular, philanthropic and community excellence. The program offers an opportunity to showcase their scholastic and creative achievements through a video submission.
To apply, submit a one minute video answering the question: "Excel Federal Credit Union is committed to fostering financial literacy in the communities it serves. What is the most valuable financial lesson you've learned when preparing for the next steps for your future?"
Applications will be accepted through April 30, 2021 at 11:59 p.m. and will be reviewed by the scholarship panel. Recipients will be announced in May. Apply here!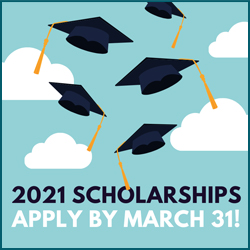 Turn honey do into honey done!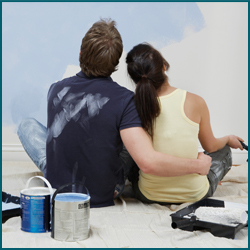 Looking to make some home repairs, replace appliances or even pay off debt? Leverage the equity in your home with a Home Equity Line of Credit!
Rates as low as 4% APR*
No Closing Costs**
Text "Apply" to (770) 441-9235 or apply here.
*Annual Percentage Rate. Rates subject to credit approval and our underwriting standards. Restrictions may apply. See credit union for full details. **Credit union will cover closing costs up to $1,500. Borrower will be responsible for the difference and any applicable fees or prepaids. Rates and terms are subject to change without notice.
6 Top budgeting apps to make financial management a breeze
Looking to create a better budget for 2021? You're not alone! Almost everyone wants to find new ways to organize their finances and finding an app that allows you to do so on your phone is all the better. To follow is a list of free, budgeting apps available on iOS and Android devices.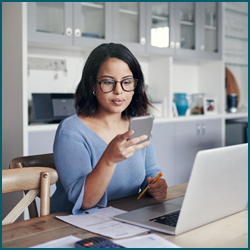 Trying to shake that extra rate?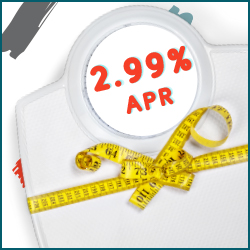 Get your finances in shape by transferring your outstanding credit card balances to your EXCEL VISA! Transfer your balance between January 1st and March 31st and enjoy a special low rate!
2.99% APR* for 6 months!
Don't have an EXCEL VISA? Apply here or text "Apply" to (770) 441-9235 to get started!

*Subject to credit approval and our underwriting standards. Promotion rate applicable to balances transferred between January 1, 2021-March 31, 2021 only. Promotion rate of 2.99% applicable for six months. After the expiration of the special promotional rate, your monthly periodic rate .7500%; Annual Percentage Rate 9.00%, 12.00%, 16.5% or 17.99%.
7 money saving tips for winter
Need to cut costs this winter? Consider these tips to save at home!
1. Air seal your home – Look for drafts, most commonly around the edges of doors and windows, and close them up with caulk and sweeps.
2. Lower your thermostat at home – Drop your resting temperature to a tolerable level and utilize blankets and warm clothing to adjust to your cooler home.
3. Set ceiling fans to run clockwise – Running your ceiling fans slowly clockwise pulls air upwards in the middle of the room, pushing the warmer air to the sides and down the wall.
4. Close blinds except during direct sunlight – Closed blinds add insulation to the windows. Unless you have direct sunlight warming your room, close them for extra warmth.
5. Humidify your air – Home humidifiers causes the air to feel warmer by adding moisture and it causes the air to hold the heat more effectively.
6. Replace filters – Dust coated filters keep air from flowing well in your home. Replace them regularly to keep the air flowing consistently.
7. Install LED bulbs – As your current lightbulbs burn out, replace them with LED bulbs which use about 20% of the energy.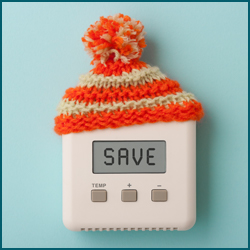 Preventing tax-related identity theft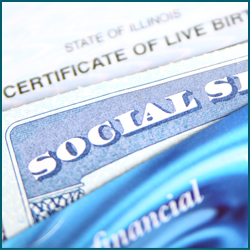 With the dawn of each new year comes the dawn of a new tax season and, unfortunately, the potential threat of tax-related identity theft. This theft occurs when someone steals and uses your personal information to file a tax return claiming a fraudulent refund.
Consider these signs of possible tax-related identity theft from the Internal Revenue Service (IRS) and take action if you think you've fallen victim:
• You receive a letter from the IRS inquiring about a suspicious tax return you didn't file.
• You can't e-file your tax return because of a duplicate Social Security number.
• You get a tax transcript in the mail that you did not request.
• You receive an IRS notice that an online account has been created in your name.
• You receive an IRS notice that your existing online account has been accessed or disabled when you took no action.
• You get an IRS notice that you owe additional tax or refund offset, or that you have had collection actions taken against you for a year you did not file a tax return.
• IRS records indicate you received wages or other income from an employer you didn't work for.
Keep in mind, the IRS will NEVER initiate contact with taxpayers by email, text, or social media to request personal or financial information. The IRS does not call taxpayers with threats of lawsuits or arrests or call, email or text to request taxpayers' Identity Protection PINs.
If you feel your personal information has been compromised and you've become a victim of tax-related identity theft, you have options. For a complete list of action steps and prevention methods, please visit https://bit.ly/3e58LV3.
While our branches will be closed to allow our associates to celebrate with friends and family, our digital banking tools are available 24/7/365! Login to online banking to pay bills, send money, transfer funds and more. Plus you can apply for loans online or by texting "Apply" to 770-441-9235.
New Year's Day: Friday, January 1, 2021
Martin Luther King, Jr. Day: Monday, January 18, 2021
President's Day: Monday, February 15, 2021