Enjoy home court advantage!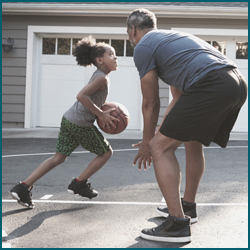 Shopping for a new home this spring? With rates at all time-lows, you'll want to apply for your financing at the credit union. We'll even cover the appraisal fee up to $599!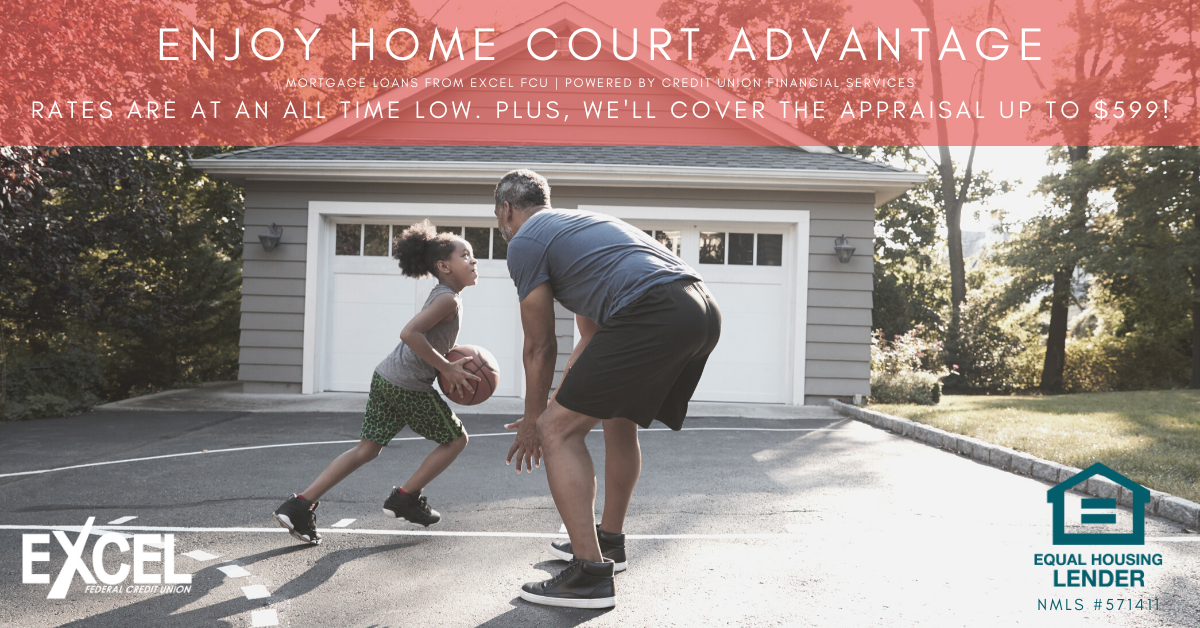 Learn more and apply today!
*All loans and rates subject to credit approval and our underwriting standards. Restrictions may apply. See credit union for full details. Rates and terms are subject to change without notice.
April is National Credit Union Youth Month™
April is National Credit Union Youth Month™ which is a great time to encourage kids to develop healthy saving habits in a fun and exciting way.
We want to encourage youth savings by teaching kids that becoming a credit union saver will prevent their savings from going extinct. In fact, by depositing funds into their savings account, youth can earn dividends and watch their money grow.
During the month of April, we invite you to bring your kids by the credit union to safely celebrate this important month with a fun giveaway.
Learn more about our youth accounts and open yours today!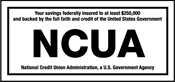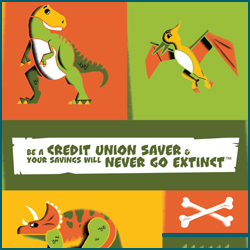 Have we got an auto loan for you!
Auto loan rates as low as 1.99% APR* for up to 36 months when you sign up for auto pay with your EXCEL checking account with direct deposit.
Submit your application online or text "APPLY" to (770) 441-9235.
*Annual Percentage Rate. Rates and terms are based on credit worthiness, loan amount and our underwriting practices, are subject to credit approval and may change at any time. Existing Excel FCU auto loans ineligible. **No payment for 90 days following application approval. Interest continues to accrue. Must have an Excel checking account in good standing with direct deposit and establish automatic loan payments to qualify for additional 0.50% discount. Discounted rate as low as 1.99% APR up to 36 months.
Wherever you go, we go with you!
Stuck at home? Don't feel like visiting the branch? You don't have to! Wherever you are in the world, and wherever you may go, you're always just a few clicks or taps away from your funds.
Prefer an ATM or physical branch? You've got nationwide options for those too! Take a look at all of our options for you to access your funds remotely, whenever you need them:
Online Banking – Enroll today online at www.excelfcu.org
Mobile Banking – Download our app today from the App Store® or on Google Play™
Surcharge-Free ATMs – Visit co-opcreditunions.org to find a branch location or surcharge-free ATM near you – nationwide!
Learn more about our remote access options at www.excelfcu.org.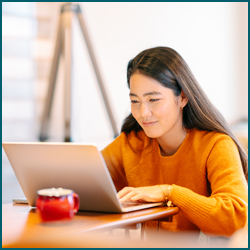 Bring your backyard to life!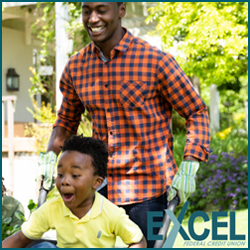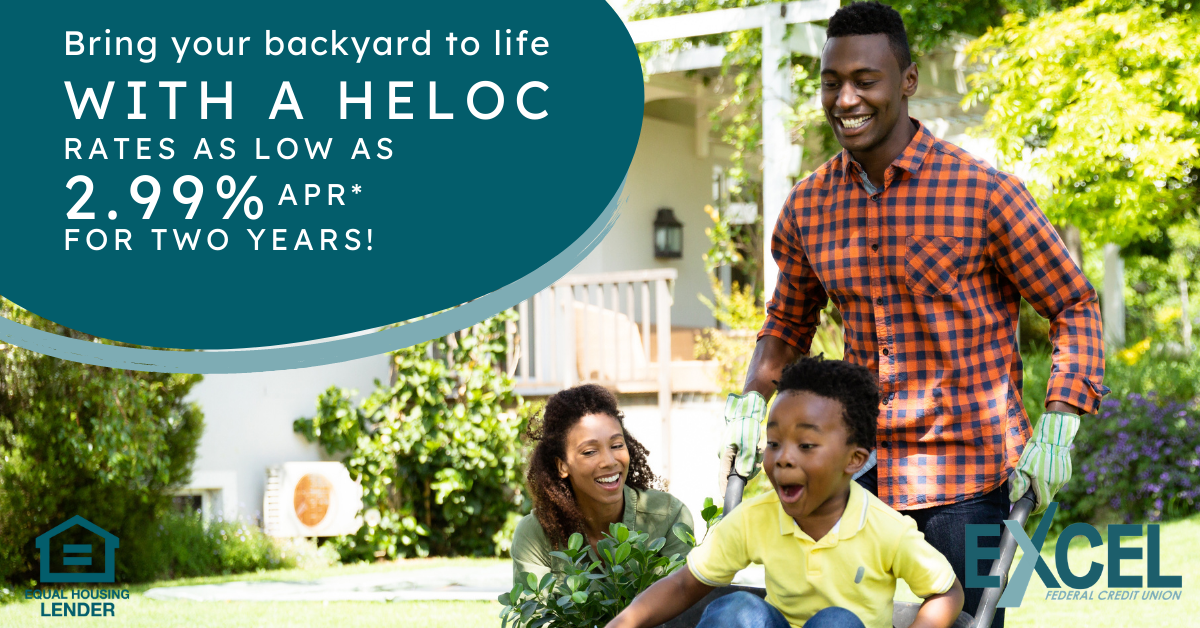 Apply the equity you've built up in your home to bring your backyard (or any part of your home) to life. We're offering HELOCs with rates as low as 2.99% APR*.
Text "Apply" to (770) 441-9235 or apply here.
*Annual Percentage Rate. Rates subject to credit approval and our underwriting standards. Restrictions may apply. See credit union for full details. Rates and terms are subject to change without notice.
Sunny days are here again, it's time to head outside!
The weather is warming, and sunnier days are back. It's time to head outside! Whether you prefer boating on the lake, touring the countryside, or cruising the scenic highways on a motorcycle, you can experience more outside adventures with a boat, motorcycle or RV loan*.
We offer:
• Competitive rates
• Convenient terms
• New or used models
• Refinancing on loans from other lenders
• And much more!
Apply for your loan today and then head outside to enjoy the sunshine!
*Rates subject to credit approval and our underwriting standards. Restrictions may apply. See credit union for full details. Rates and terms are subject to change without notice.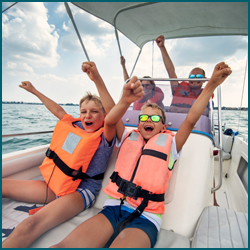 The Impact of Stimulus Payments on Your Taxes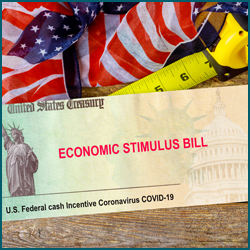 One small bright spot from 2020 for many was the Economic Impact Payment that provided pandemic relief. As tax season is here, here are a few FAQs from TurboTax to consider as it relates to the payment you may have received.
Do I owe tax on the money I received? No. The stimulus payment was designed to impact the economy, not your taxes, so it won't reduce your 2020 refund or increase your tax due.
I didn't get a payment – why? If your income for 2019 or 2018 was over $75,000 ($150,000 if you filed jointly, $112,500 if you were head of household), then your payment was reduced by $5 for every excess $100 you earned. And if you didn't file a tax return for either year, you may not have gotten a payment, but are possibly still entitled to payment.
What can I do now? If you were supposed to file a 2019 tax return and didn't, file right away. If your income was too low to file, at IRS.gov you can click on the tab marked "Non-filers" and fill in your basic information. If the IRS determines you are eligible for a payment, they will send it to you.
What if my income has gone down? If your 2019 income was too high for you to receive a payment, but your income this year is much lower, you are in luck. You can claim your stimulus payment on your 2020 income tax return, and it increase the refund you receive (or reduce any tax due).
My 2020 income is higher than in 2019 – will the government want the money back? No. If you received a stimulus payment based on lower income in 2019, that payment is yours to keep even if your income increased above the threshold in 2020.
Information provided by TurboTax. For more information, visit TurboTax's Coronavirus Tax Center at https://turbotax.intuit.com/coronavirus. The information in this article is for general educational purposes only and not intended to provide specific advice or recommendations. Please discuss your particular circumstances with an appropriate professional before taking action.
Expecting a tax refund this year? 6 smart ways to put it to good use!
1. Start an emergency fund – Car repairs, medical expenses, broken appliances – An emergency fund can help when those unexpected expenses arise.
2. Save – The IRS allows you to directly deposit your refund in up to 3 accounts providing an easy way for you to automatically save.
3. Pay off debt – If you're carrying high credit card debt or have other items to payoff, your refund can take care of those debt obligations.
4. Invest – Whether it's your IRA, a college fund or the stock market, investing some or all of your refund can put you on a great savings path.
5. Make home improvements – Planning home upgrades this year? Use your refund to improve the worth of your house or take care of those pesky repairs you've been putting off.
6. Prepay your mortgage – If possible, use some of your refund to make extra payments on your mortgage. Reducing the principal balance can have a huge effect on the total life of the loan.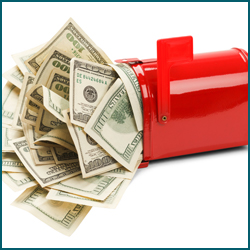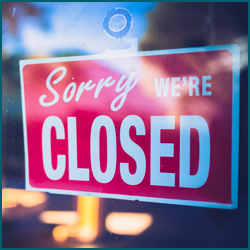 While our branches will be closed to allow our associates to celebrate with friends and family, our digital banking tools are available 24/7/365! Login to online banking to pay bills, send money, transfer funds and more. Plus you can apply for loans online or by texting "Apply" to 770-441-9235.
Memorial Day – Monday, May 31, 2021
Independence Day – Monday, July 5, 2021 (Observed)