Happy Holiday…It's time to skip-a-pay!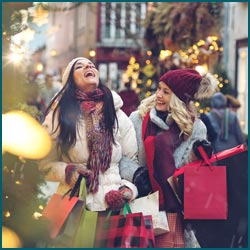 The best part of the holiday season is here. Skip your qualifying loan payment in November, December or January and use the freed-up funds to celebrate the season however YOU want!
Terms and conditions: By signing the form at the link above, I/we understand and agree that my loan documents are hereby amended to the effect that there will not be a payment due for the month indicated, that payment made after this skipped payment will continue to be applied first to interest with the remainder to principal and that interest will continue to accrue on the loan at the rate per annum specified in the loan documents. I/we understand that there will be a Holiday Skip-A-Payment fee of $25 and this fee being paid herein is a charge to which I am agreeing and that there is no change or adjustment being made in the interest rate specified in the original loan document. I/we also understand and agree that the final payment on the loan will be due one month after the date it would have otherwise become due without this skipped payment, and that the postponement of the scheduled payment and any other previously skipped payment. I/we also understand that this action will not change the amount or extend the period of any insurance coverage that may be on the loan. Any credit insurance benefits will be calculated according to the original loan terms and insurance certificate and may not fully cover the balance of the loan. This offer expires January 31, 2022.
Make a dash for holiday cash!
As soon as the pumpkins are put away, the holiday shopping season will be upon us! Your EXCEL FCU has the cash you need to dash to the stores and complete your gift list in one easy swoop!
Borrow up to $700 at rates as low as 9.99% APR* for 11 months!
Limited time only!
Make a dash for your holiday cash today. Apply online or text "Apply" to 770-441-9235.
*Annual percentage rate. Rates and terms subject to change without notice. Restrictions apply. Subject to credit approval and our underwriting standards. Membership eligibility applies. Equifax credit score of 550+ required. Must have direct deposit into EXCEL checking account and all EXCEL accounts must be in good standing. A $20 processing fee will be added. See credit union for full details.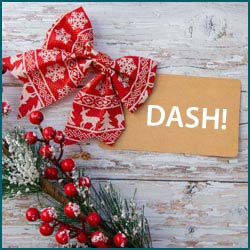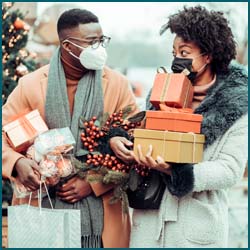 Oh what fun it is to save all year and then reap the rewards. It's time to cash out your Holiday Club Account! Withdraw from your club accounts now through December 31st and enjoy no withdrawal fees! Click here for more information.
Don't have a holiday club account yet? Make sure to open one today and get a jump on saving for the next holiday season. Simply contribute a little each month, all year long, and then access the accumulated savings just in time for the next shopping season. Click here for more information.
International Credit Union Day: October 21, 2021
On October 21, 2021, credit unions around the world will celebrate International Credit Union Day (ICU Day) to raise awareness about what it means for members around the world to have a credit union as their financial partner. This year's ICU Day theme, "Building financial health for a brighter tomorrow," reflects the way we contribute to a brighter future by working to improve your financial well-being. It is at the heart of the mission and structure of Excel FCU. The essence of this commitment is reflected in our bylaws and it's something credit unions have been doing for more than 100 years.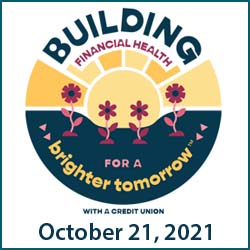 Smart & Safe Online Shopping and Holiday Gift Card Tips – Avoid Scammers
The need or desire to stay home more often has made online shopping even more appealing to consumers. However because online shopping continues to top the FBI's cybercrime related complaint list, Excel FCU wants to remind you of smart and safe shopping practices while online.
Only shop trusted sites – Make sure the sites you're shopping are legitimate and include the "lock" icon and the "https" in the URL.
Don't shop on public Wi-Fi – Avoid shopping from public Wi-Fi as hackers could be nearby hoping to steal your information. If you do use public Wi-Fi, protect yourself with a virtual private network (VPN) which creates an encrypted tunnel between your computer and the server.
Use strong, solid passwords – Your desire to use the same password for every site you shop is understandable, but easily guessed or often repeated passwords are a security risk. Create strong passwords for every site you visit and use a quality password manager to help you keep track of them.
Check your accounts and statements often – It's always good practice to regularly monitor your financial accounts (especially during high volume shopping seasons) to ensure all transaction activity belongs to you.
Protect your devices – Compromised websites are often laden with malware, spyware or other tools aimed at stealing your information. Protect your device with a powerful anti-malware, anti-spyware cybersecurity solution.
Track your purchases – After you make an online purchase, track your shipment to ensure it is indeed headed your way.
Be alert of growing phone call scams – Phone call scams often directed to grandparents and elderly (with scammers professing a loved one is in trouble and needs help) are on the rise. Always, always VERIFY with family and friends DIRECTLY what the situation is and do not give out your financial information or identity information to callers.
Do not click suspicious links – Do not click on links you are not 100% positive are legitimate. If in question, contact the sender directly.
Watch out for text messages – Text messages are something to be aware of and not click links on. Legitimate companies rarely use emojis. They do not have links not associated with the company they represent. All caps can be something to look out for, and asking for your personal information is a big red flag. BE AWARE, DON'T CLICK.
Report scams immediately – If you do fall victim to an online scam, file a complaint with the U.S. Federal Trade Commission and the FBI's Internet Crime Complaint Center at https://www.ic3.gov/.
And when it comes to buying gift cards…
Buy direct online – Purchase your gift cards direct from the website of the retailer chain restaurant or other issuer you're shopping. Criminals have less access to these types of gift cards than those available in stores.
Don't buy in-store cards with easily accessible numbers and PINs – If you must purchase a gift card in store, look for those that are behind the counter, in less accessible areas or in view of surveillance cameras. If cards are out in the open on a rack, make sure to inspect the bar-code numbers to see if there are duplicates or if the packaging has been tampered with.
Register cards you receive – If you receive a gift card, register the card immediately, change the PIN, and don't delay in using the money. The longer a card sits around, the more likely a cybercriminal is to steal the balance.
Try to get stolen funds back – Some card issuers use cybersecurity defense systems, and they may be able to distinguish between honest and fraudulent transactions on your gift card. So if your card has been drained, call the issuer, and ask for reimbursement.
Secure your home computer – Criminals can also gain access to your gift card numbers and PINs by hacking your computer. To help prevent that, make sure your security software is up to date, create and use strong passwords or a password generator, and enable multifactor authentication on every site where available.

Bring your new year dreams alive with a HELOC!
With a home equity line of credit (HELOC) from Excel FCU, you can use the equity you've built up in your home to realize those home renovations you've been dreaming of or even to consolidate debt! Enjoy an all-time low fixed rate for the first two years AND we'll pay closing costs up to $1,500.

Learn more and apply today!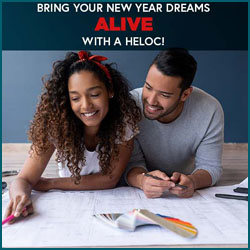 2021 EXCEL Scholarship Award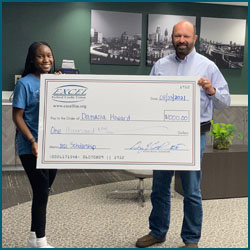 Damacia Howard (left) pictured with EXCEL Executive VP, Greg Cook (right)
Your Excel FCU is proud to announce the recipient of the 2021 Excel Scholarship award: Damacia Howard.
An honor scholar and named to 2021 National American Miss Georgia Teen, we expect to see more great things ahead in her future. Congratulations Damacia!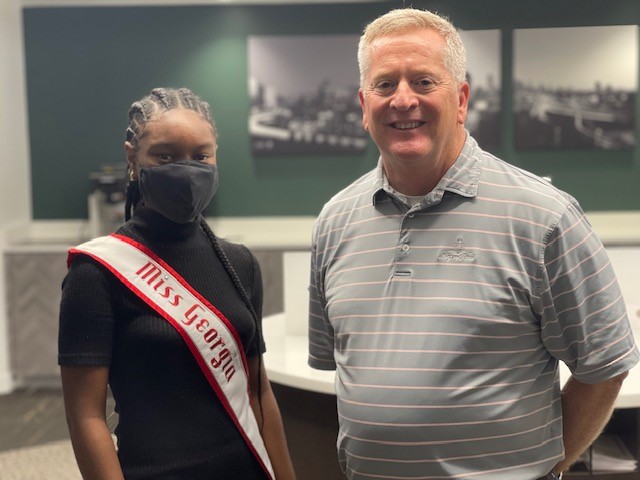 Damacia Howard (left) pictured with EXCEL, President/CEO Tom Hayden (right)
Gift yourself…or a loved one with a new ride!
Make sure you buy smart. Stop by the credit union before you buy so you can get preapproved for your loan AND choose your savings.

Let us meet you where you are in life. Whether you're shopping for a new auto loan, or want to refinance the one you have, we have the auto loan you need.
Learn more here and apply today!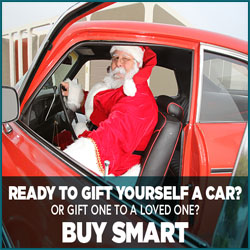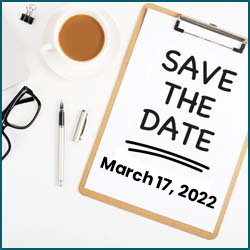 Save the date for our 2022 Annual Meeting to be held virtually on Zoom.
March 17, 2022
Time to vote! Which pumpkin will win?
Excel FCU's staff members are holding a pumpkin decorating contest during the month of October. Visit our Facebook page to view the contest entries and comment on the pumpkin number that is your favorite to cast your vote. Make sure to comment/vote by October 29th!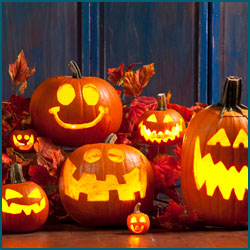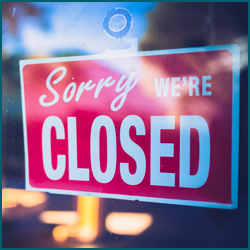 While our branches will be closed to allow our associates to celebrate with friends and family, our digital banking tools are available 24/7/365! Login to online banking to pay bills, send money, transfer funds and more. Plus you can apply for loans online or by texting "Apply" to 770-441-9235.
Veteran's Day – Thursday, November 11, 2021
Thanksgiving – Thursday – Friday, November 25 – 26, 2021
Christmas – Friday, December 24, 2021
New Year's – Friday, December 31, 2021